Pexapark is trusted by the world's leading companies
Understand market dynamics
Guide investment decisions based on comprehensive understanding of who the buyers, sellers and competitors are and insights into future market dynamics.
Minimise investment risk
Build on our in-depth transaction experience to perform PPA due diligence for new acquisitions. Understand country-specific PPA risks and how to address them.
Get in touch

Find out more about our Market Insight Reports

Fill out your details below and we will be in touch
Stay on the pulse
Leverage market intelligence combined with a PexaQuote subscription as part of a report bundle and view daily updated pricing data to monitor market activity.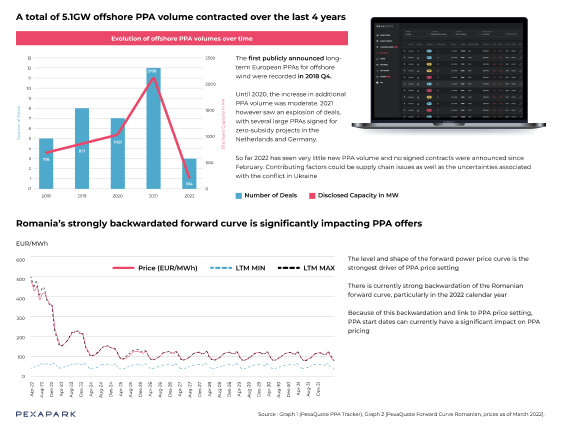 Develop your PPA sourcing strategy
Access credible market information prepared by our experienced analysts. Identify the optimal markets and sellers that best cater to your future energy demand.
Get in touch

Find out more about our Market Insight Reports

Fill out your details below and we will be in touch