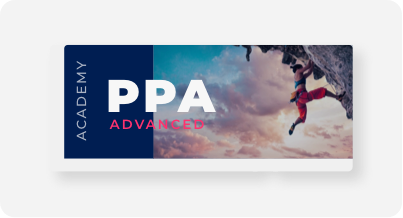 Continue shopping
PPA Academy: Advanced *Online* (15-16 Nov)
Have you been involved in PPA activity and would like to take your knowledge to the next level?
Learn industry best practises from our PPA professionals with over 20GW of PPA transaction experience. Understand in detail all the commercial risk entailed in a PPA transaction so that you can start closing PPAs with the best commercial terms for your business.
You will leave this course with:
Insights into PPA structures, European PPA trends and market activity
Deeper understanding of definition, pricing and drivers of key commercial PPA risks such as price, volume, profile, cannibalisation and credit risk
In depth understanding of corporate PPAs, corporate price assumptions and how to participate and optimise on tendering platforms
Graduates from this two-half-day course will have advanced knowledge on how to optimise PPAs to secure the best revenue to risk ratio.
Not sure if the dates work for you?

This PPA Academy: Advanced will take place online on the 15th and 16th November, 1 – 5 p.m. CET.

The price is for two half-days. Make sure you are free to attend as there will be no recordings available for participants.

We offer a hassle-free cancellation policy. You can secure your seat now and get your money back up to two weeks prior to the start of our academy.

Registration is confirmed after a credit card payment is made online or when an invoice for wire transfer (with 10% surcharge) is issued by our accounting department.

Is this workshop a good fit for you?

This Advanced PPA Academy is designed for transaction manager, energy analyst, structurer, trader or lawyer who want to skill up and master the structuring, negotiation and closing of PPAs in post-subsidy renewable markets.

We may not be able to accommodate everyone who has registered. In an event of oversubscription, priorities will be given to developer, IPP, investment, fund, asset management, trader, utility, corporate and bank. We will inform you and your registration will be fully refunded.

This PPA academy may be recorded for training purposes.

Are you a journalist?

We have a special offer for journalists specialised in renewable energy who are interested in auditing the course and will write an article about it. Write to us at academy@pexapark.com.