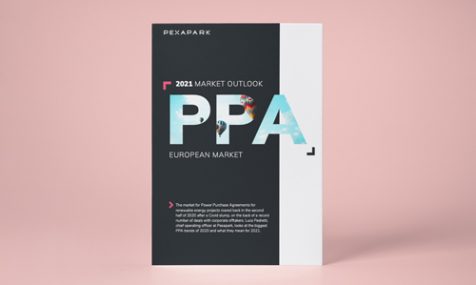 European PPA Market: 2020/21 Outlook
What lies ahead for the European PPA market in 2021 ?
Download: Market Outlook 2021
Following a rollercoaster ride in 2020, with PPAs bouncing back in the final quarter from a sharp fall in March, what does 2021 hold for the European PPA market?
Where are the growth hotspots for the coming year, and where do companies need to invest to ensure they are well-placed to manage market risks in the coming year?
In our latest free-access article, Luca Pedretti, our Chief Operating Officer and co-founder, draws on Pexapark's extensive market pricing and deals data from 2020 to provide an outlook for the year ahead.
Our outlook explores:
Regions with a high volume of PPAs in 2020, and which markets are on the horizon for 2021
Consolidation of sellers in the market, and which companies dominated deals in 2020
The burst in price volatility as a result of Covid-19, and why volatility remains high going into the new year
For more insights and analysis into the PPA market in the coming year, download our free outlook for 2021.